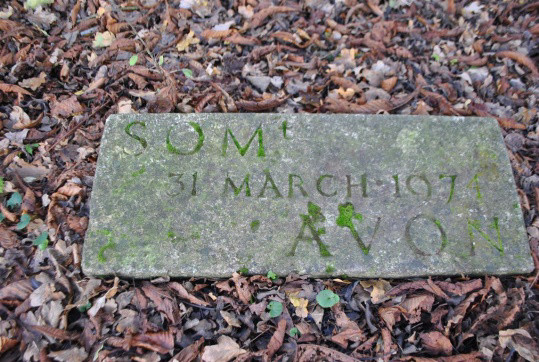 There are five hidden plaques.
They include the stone slab opposite recording Freshford's change from Somerset to Avon (now Bath and North East Somerset).
Others include:
The brass plaque at the "Former Cottage Hospital" at Mount Pleasant
The tribute to the Vaisey Sisters who looked after the Freshford Station Gardens
The inscription beneath the Freshford Station enamelled sign
One in memory of Patrick Bowden opposite the War Memorial.