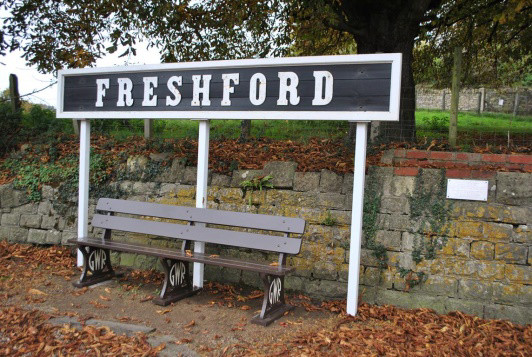 Two Freshford Station Signs and GWR bench.
This historic timber sign was donated to the PC by the Friends of Freshford.
The enamelled iron sign on the opposite platform was found in Bristol in 2011 and was purchased by the PC.
The sign was restored by conservators from Cardiff University and was erected on the platform in 2013.