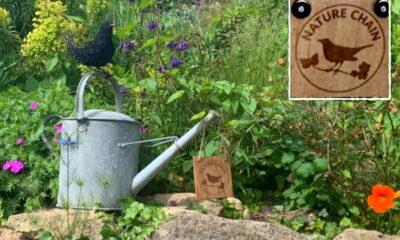 Creating wildlife corridors for the villages of Limpley Stoke and Freshford
Enthusiasts from local parishes have set up Nature Chain, an action group/forum to encourage the neighbourhood to create more wildlife habitat in village gardens and local landscape. The Limpley Stoke Parish Council has generously set aside some funding in the 2021 budget to kick start this initiative, and we have also received a donation from FLiSCA.
Get involved
The group are inviting members of the communities of Freshford and Limpley Stoke to join Nature Chain. All are welcome with anything from a window box to local landowners with many acres. Villagers taking part will be encouraged to allocate at least 20% or more of their garden/land to 'wildlife friendly' habitat. A wooden plaque with the Nature Chain logo carved into it will be given to all those making this 20% commitment.
Contact and Information
For more information, please use one of the following links:
Emails are monitored by Steve Best.