Welcome to our local horticultural society. Here, the love of the English garden is well and truly alive. We have a thriving membership.
Why not join us and enjoy the benefits of being able to share in a common interest?  You will have the opportunity to attend talks by horticultural experts and to visit gardens of wonder and beauty.  The annual subscription is £10.
Next Event – 6th April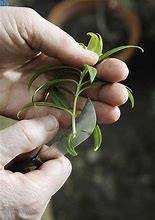 PROPAGATION – SEEDS, CUTTINGS AND BEYOND
VICTORIA LOGUE
Wednesday 6th April 2022 at 7.30pm
Freshford Village Memorial Hall
Victoria Logue started Whitehall Farmhouse Plants in Gloucestershire in 2003 and after coming to our rescue in 2018 to advise about extending the season without replacing all our plants, she is returning to give us a practical demonstration of propagation. Her Nursery is situated high up in the Cotswolds, so the plants she grows, largely herbaceous perennials, are used to conditions which are likely to be much harsher than those in our gardens and which you are unlikely to find in your local garden centre.
The Nursery does business by mail order and is not normally open to the public but plants can be ordered and collected from the Farmers' Markets or Plants Fairs she attends, by prior arrangement.
Members free – Visitors £3.00
Everyone Welcome
Programme of Events
Details of the visits and lectures that are scheduled for 2021, 2022 and 2023 are listed on the following links:
Photography
If you take photographs, the following tips can provide useful pointers and reminders.
Links