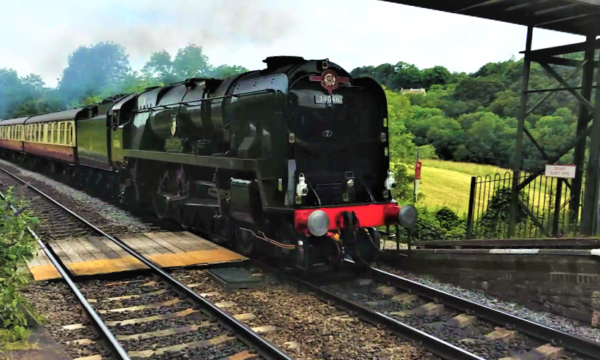 Presentation on the Works at Freshford Station
Freshford Station featured in the 1962 BBC documentary "Men of Steam" about the Great Western Railway and narrated by John Betjeman.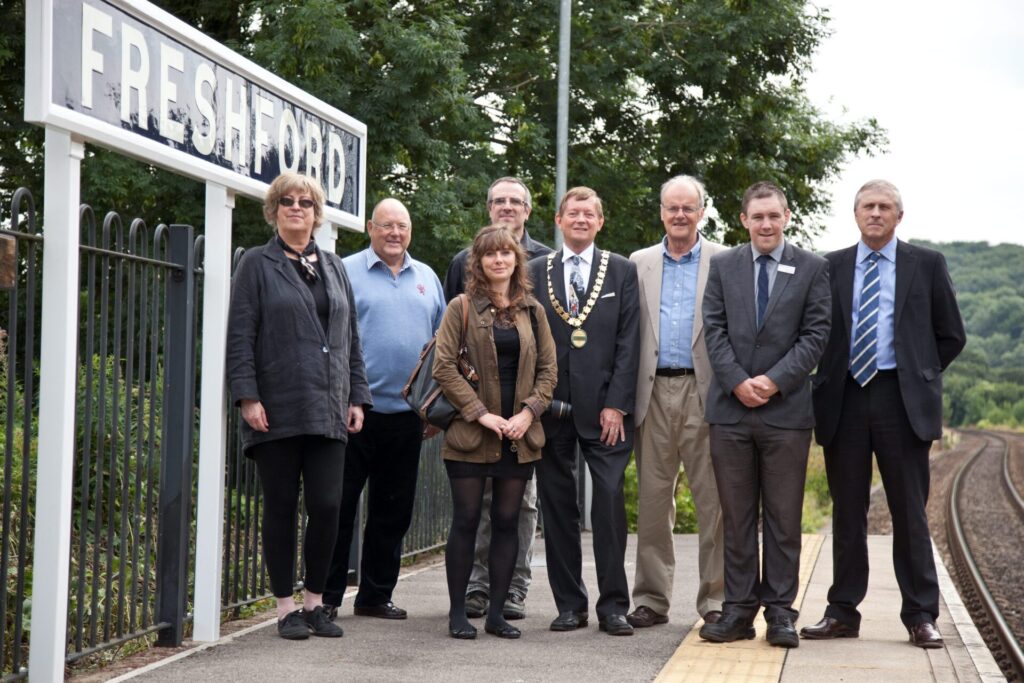 The reinstallation of one of the original station signs, dating from c1900, by Cllr Neil Butters, Chairman of Bath and North East Somerset Council.
Read the interesting story of the Freshford station signs below.