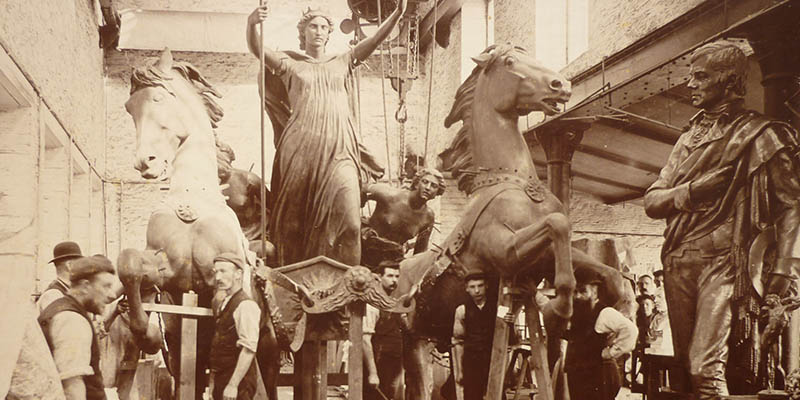 SUE BUCKLOW:
CASTING THE WORLD:
THE STORY OF J. W. SINGER & SONS, FROME
Wednesday 24th November 2021
7.30 pm
Freshford Village Memorial Hall
Sue Bucklow is the Curator of a recent exhibition featuring the work of J.W. Singer & Sons and the iconic monuments and statues made in Frome. The exhibition was based on years of research, at the centre of which are large-scale reproductions from the conserved Victorian glass plate negatives from the Singer's archive. The images were nearly lost to history but for the quick thinking of one of Singer's employees who, in the 1970s, stopped boxes of glass plate negatives from being thrown into a skip and arranged for them to be donated to Frome Museum.
IOver 3,000 glass plate negatives and photographs survive, holding images of hundreds of artworks, large and small, produced at the foundry, and of some of the local people involved in their production. Sue Bucklow will bring to light some of the incredible archive of images and tell the fascinating story of John Webb Singer and the legacy he created in Frome and beyond.
Members free Visitors £3.00 Everyone welcome