Freshford & District Local History Society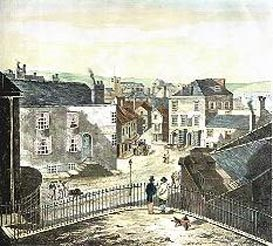 Dr. Amy Frost is the Senior Curator of Bath Preservation Trust, based at the Museum of Bath Architecture and specialises in British architecture of the eighteenth and early nineteenth century. She is also a part-time Teaching Fellow at the University of Bath, School of Architecture.
Architecture plays a vital role in 'Persuasion' and not just in individual buildings but also in the wider sense of the built and natural environment. Join Dr Amy Frost in a journey from the village of Uppercross, through the coastal drama of Lyme Regis to the formality of Bath and explore how Austen's architectural world of fact and fiction collide along the way.
Members free – Visitors £3.00 – Everyone welcome