Freshford & District Local History Society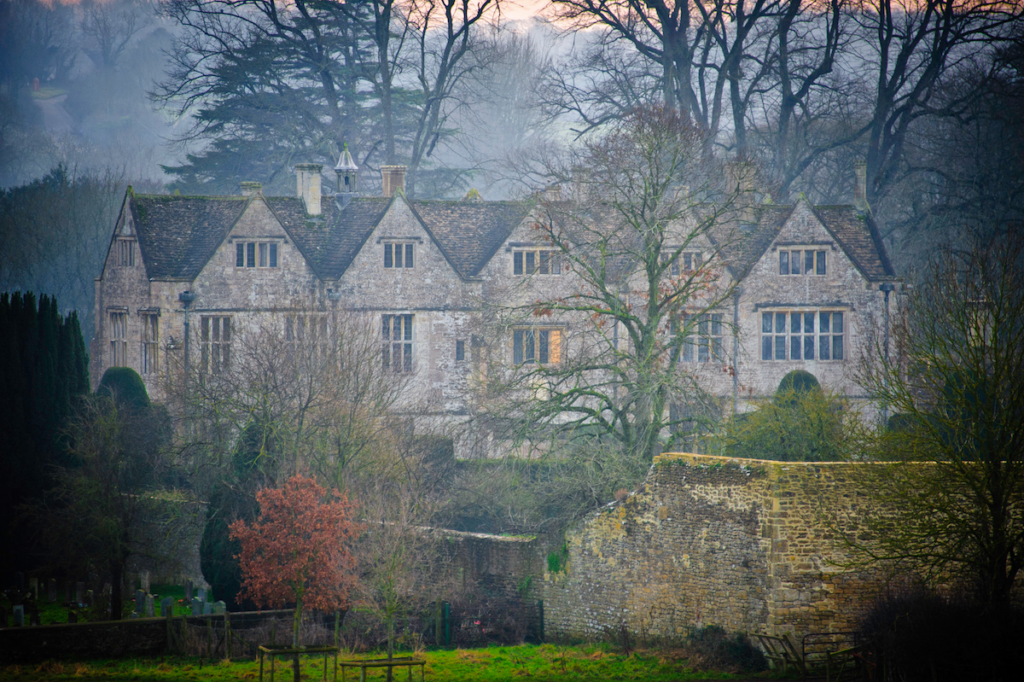 The manor of Mells was bought by John Horner in 1543, following the dissolution of Glastonbury Abbey in 1539. The Horner family lived in Mells Manor until 1725 when, very much in the fashion of the day, they built a new mansion in Mells Park where they lived until 1902, when they returned to Mells Manor.
The gate piers, c 1925, are the work of Edwin Lutyens. There is no public access to Mells Manor, but the house can be glimpsed from the road, the churchyard and nearby footpaths. The building is on the site of the medieval monastic manor house, rebuilt by John Horner in the 16th Century. The Gentleman's Magazine in 1794 wrote: 'Half the old house is mouldering in ruins, the rest is occupied by a farmer'. Mells Manor was restored by the Horners in the early 20th Century, and although it is substantially an Elizabethan house, it may incorporate still earlier work.
The present drive was the medieval road towards Bath. The garden walls to the north of the house were built by Richard Bere, Abbot of Glastonbury (1493-1525). The house was extended several times, at one stage forming the shape of the letter H, although its northern wing was pulled down in the 18th century to build a part of Mells Park
Members free Visitors £3.00 Everyone welcome